From May 31st to June 1st, 2022, the 2022 (4th) High-tech Hydrogen Power Industry Summit (South China Station) was grandly held at the Hyatt Regency Shenzhen Airport. Mr. Zhong Tang, chief engineer and deputy general manager of Foripower, was invited to attend and delivered a keynote speech on "PCU Solution for Fuel Cell High Power System". He pointed out that the technical routes for high-power fuel cells mainly include dual-stack or multi-stack systems, high-current, high-power technical routes (ie, multi-chip stacks), full-power systems, etc. The corresponding power electronic solutions are given by Foripower to these types of high-power in all occasions.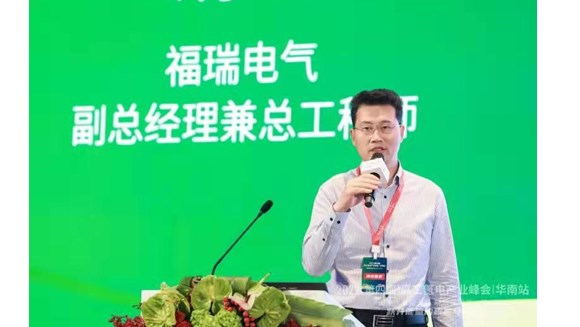 Foripower has obvious technological leadership in the field of fuel cell DCDC products and high-speed air compressor controllers. It is the first supplier in the industry to develop integrated products for DC-DC, air compressor controllers and other power electronic components. Foripower named this series of products "fuel cell integrated power controller (PCU)".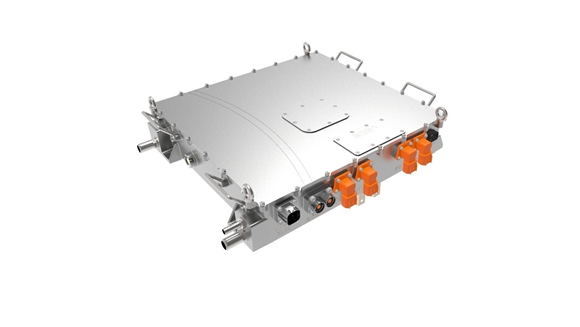 Foripower's integrated power controller (PCU), which integrates fuel cell DC-DC, centrifugal air compressor controller, 6kW/3kW step-down DC-DC, BOP power distribution, stack EIS module, low-voltage PDU and other core high-voltage electrical components. Foripower FRC134 series integrated power controller (PCU), DC-DC power up to 200kW, centrifugal air compressor controller power up to 45kW, DC-DC conversion efficiency up to 99%, improving the integration of high-voltage electrical systems with smaller volume, higher cost performance and better reliability.
For air compressor controllers, Foripower is currently the only supplier using three-level technology.
ForiPower 's integrated power controller (PCU) has been recognized and applied by mainstream system manufacturers and vehicle companies, and the current product market is performing well. The integrated PCU can save more than 20% of the system space. Its shell, wiring harness, water pipes and joints are greatly simplified, and the cost is reduced by more than 10% and the leakage risk of the connectors and cooling water pipes of the separation scheme can be reduced. At the same time, Foripower 's PCU also provides direct connection of bus bars and connectors to the stack for customers to choose from, which provides good expansibility for the flexibility of system design.