On April 21, Changan Automobile released the Changan Dark Blue C385 car model, which is divided into three versions: pure electric, extended-range and hydrogen electric. The hydrogen electric version is the first mass-produced hydrogen electric car in China.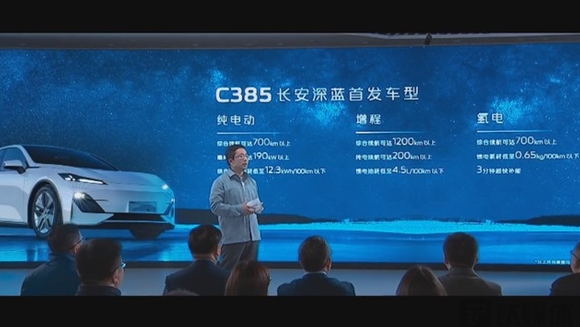 The Changan New Energy China team and the British team jointly built the first mass-produced hydrogen-electric autonomous car in China. The power generation efficiency of the hydrogen fuel cell system can reach 20.5 kWh/1kg of hydrogen, the hydrogen consumption per 100 kilometers is less than 0.65kg, and the cruising range of the vehicle can reach more than 700 kilometers.
This car was equipped with high-power DC-DC developed by Shenzhen Foripower Electric Co., Ltd. In the past few years, the Foripower technical team had worked closely with the Changan New Energy China team and the UK team to tailor a DC-DC for the C385 hydrogen electric vehicle to ensure the optimal design of the system. This DC-DC used silicon carbide power devices and advanced power topology solutions. The rated working efficiency exceeds 98% and the peak efficiency exceeds 99%.
Foripower is a leading BOP supplier in the hydrogen energy industry. The products have been delivered to more than 200 customers at home and abroad. The products have undergone extremely extensive verification and testing, and the customer coverage is far ahead. At Beijing Winter Olympics of 2022, the excellent quality of Foripower DC-DC products provided a strong guarantee for vehicle demonstration operations. At the upcoming Chengdu Universiade, Foripower DC-DC products will also be mounted on operating vehicles.




Foripower mass-produced products include

1) High-power DC-DC: including boost, buck and buck-boost series, the maximum working current can reach 1000A, and the maximum power can reach 300KW.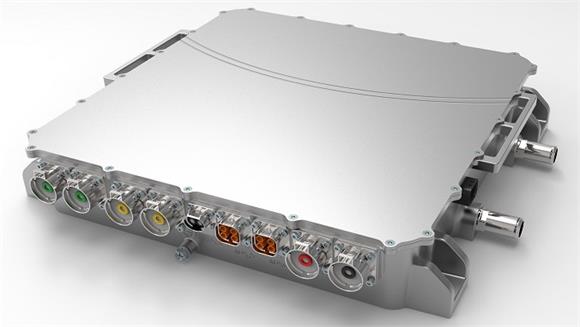 2) Air compressor motor controller: the maximum power can reach 60KW, and the maximum control speed can reach 180,000 rpm. The three-level topology is adopted, which has excellent electromagnetic compatibility performance and reduces the temperature rise of the air bearing by 20~30°C, which can effectively prolong the insulation life of the high-speed motor and the life of the air bearing.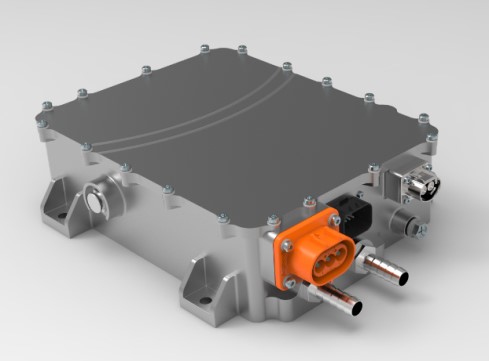 3) High-voltage system integration: various combinations of step-up DC-DC, step-down DC-DC, air compressor motor controller, EIS AC impedance detection module, insulation monitoring module, BOP power distribution, etc., with extremely high reliability.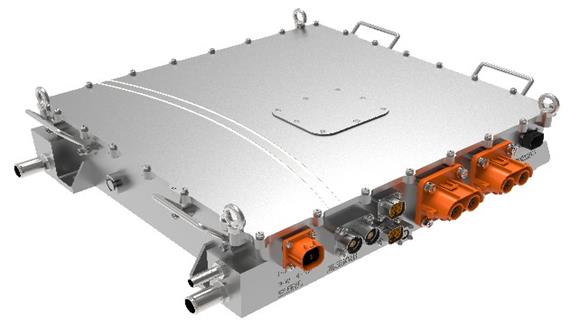 In addition, Foripower also provides DC source and electronic load products, which can be used in experimental test benches, production activation and aging equipment, hydrogen power generation systems and other fields.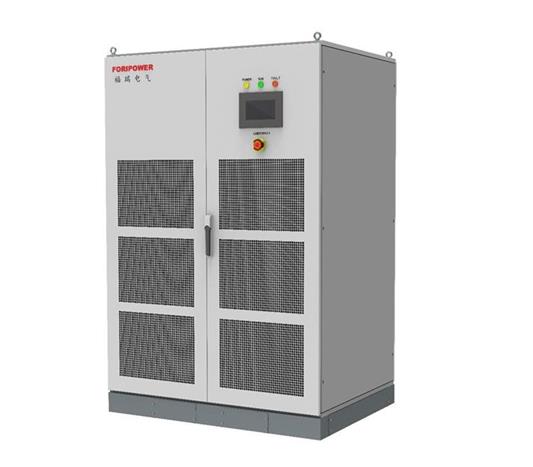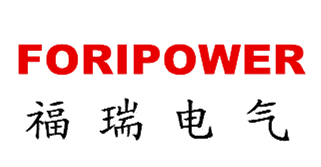 深圳市福瑞电气有限公司
研发中心:深圳市南山区丽山路655号民企科技园2栋6楼
制造中心:深圳市宝安区福海街道福园一路德金工业园二区B栋
网 站:www.foripower.com